This year, we've all been forced to look long and hard at the ways our home serves us, and the ways it does not.
It's no surprise that as the relationship with our living spaces has changed, more people are looking to improve the functionality and comfort of their homes. An unprecedented number of people engaged in home redesign projects in 2020, consulting Youtube videos or hiring professionals to improve the spaces they were suddenly spending all their time in. Call it "home improvement," "nesting," or simply being pragmatic, but this year has underscored the principle that Olamar was founded on: your home should create a feeling of joy, warmth, comfort and pride!
If you haven't taken the time to rethink your living space, the arrival of 2021 is the perfect opportunity to re-evaluate how you live in your home.
Whether you're planning to renovate, redesign, or simply refresh some areas, here are the ten things you should consider which will be important trends in the coming year (besides the obvious necessity of a good home office!).
Comfort is key
We're collectively waving goodbye to unnecessary formality in our homes. Plush, cozy seating is dethroning more stately living room couches as our desire for comfort and support grows. We need seating we can melt into for binge-watching TV and soft textiles to wrap up in. And while the La-Z-Boy may not be making a comeback, we are going to see an increase in lounge chairs and bedroom seating.
This trend extends to the colors we choose to surround ourselves with. According to interior designers across the country, cooler colors may be replaced by warm tones this year. The paint company PPG chose a trio of organic, grounding colors in their 2021 palette of the year that inspire warmth and comfort.
Separate spaces
According to business publications, 2020 marked the end of the open-air office plan. A similar trend is taking place inside peoples' homes now that privacy is more important than ever. Soundproofing is likely to become more popular as we need quiet for video meetings, business phone calls, and remote learning.
Some clients are looking to build reading nooks where they can relax and curl up with a good book and unplug from technology. I have one client who is moving into a two bedroom so she can use it as a yoga room!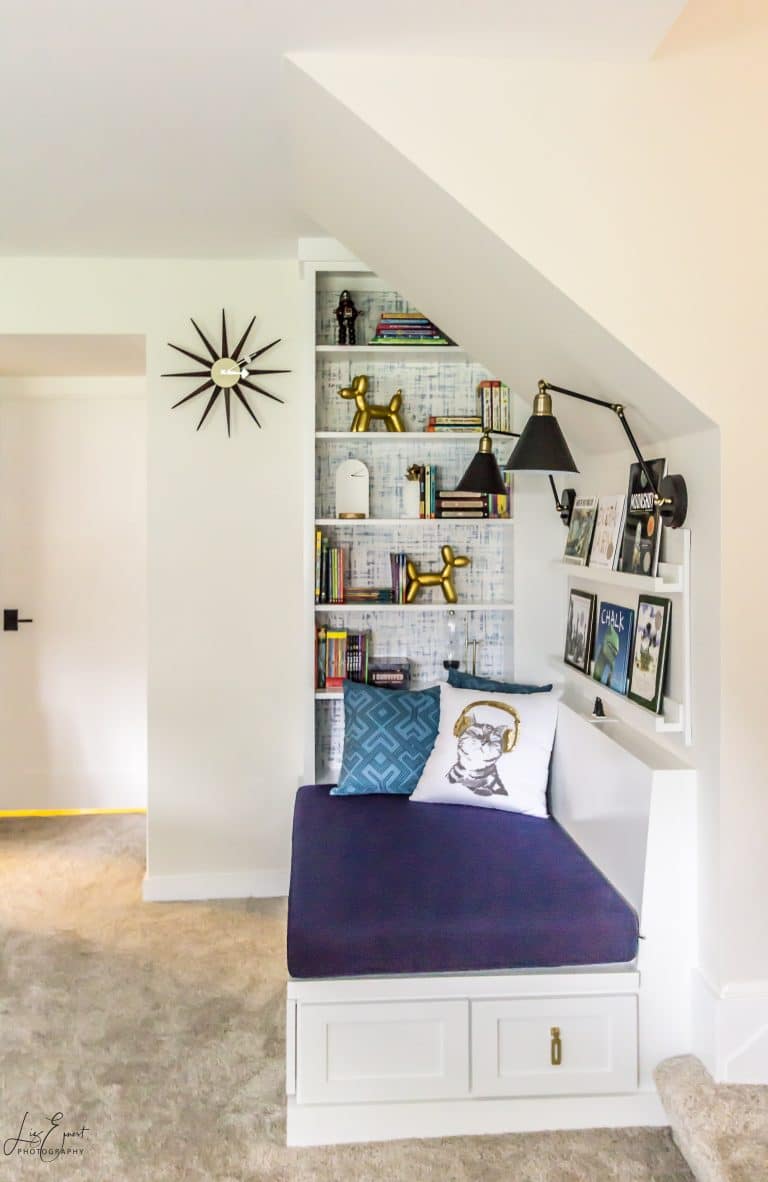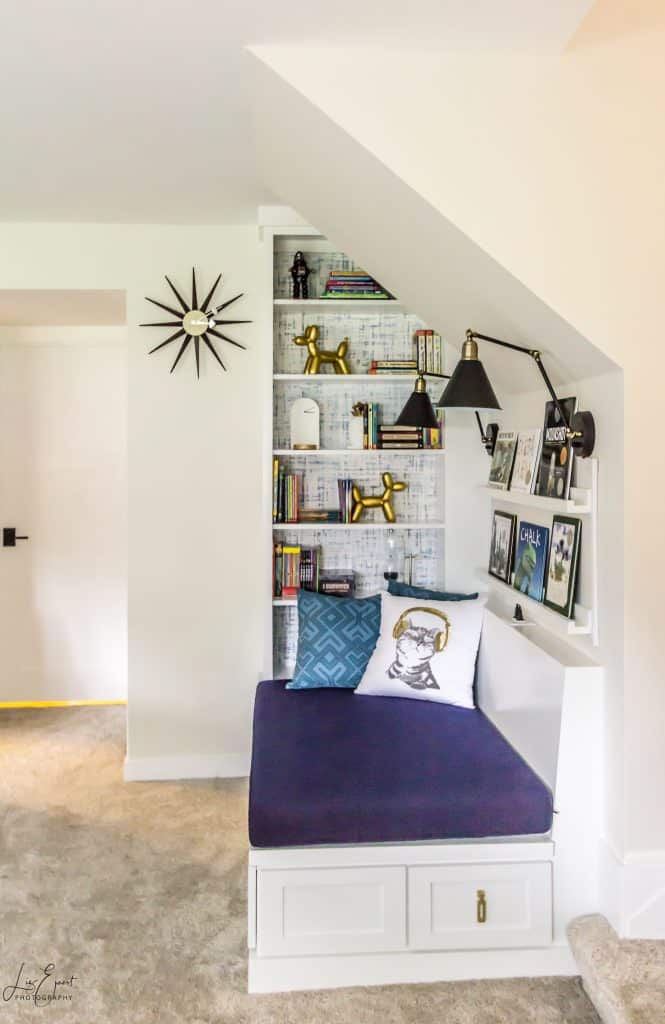 When increasing square footage isn't an option, you can get creative and repurpose existing space. If you need to stake out a corner of your home that's just for you – whether it's for working or working out, considering finishing your basement or attic, or taking off the doors to a walk-in closet and making it into an office.
Using a beautiful room divider is an easy and inexpensive way to separate space that can leave the dishes or kids' toys out of sight and out of mind. You can also rearrange furniture you already have, using a bookshelf as a divider or facing chairs away from each other to create separate seating spaces.
Convertible furniture
We were all thrown into using our homes for new, different purposes this year. Next year is the time to make multi-purpose design intentional. Investing in furniture that works double duty as storage, or credenzas that work as a desk during the day and look beautiful as an accent in the evening will transform the way you feel in your space; by making an intentional choice to add a piece you love into your home that works as hard as you do, you'll feel clever instead of resigned.
Another great idea is to consider a large kitchen island with outlets that will both provide extra counter space for appliances in the evening and work space for laptop and electronics during the day.
Self-care sanctuaries
One of my favorite emerging trends is the desire to turn bathrooms into spa-like havens. There's nothing like a hot bath to soothe away stress, but it can be hard to relax if the atmosphere isn't right. And messy, outdated bathrooms are anything but enjoyable!
Must-haves for bathroom renovations are freestanding soaking tubs to make you feel luxurious. Add a gorgeous tray that can hold a cup of tea (or glass of wine) and a magazine to complete the experience. If you prefer showers, choose a rainfall-like shower head.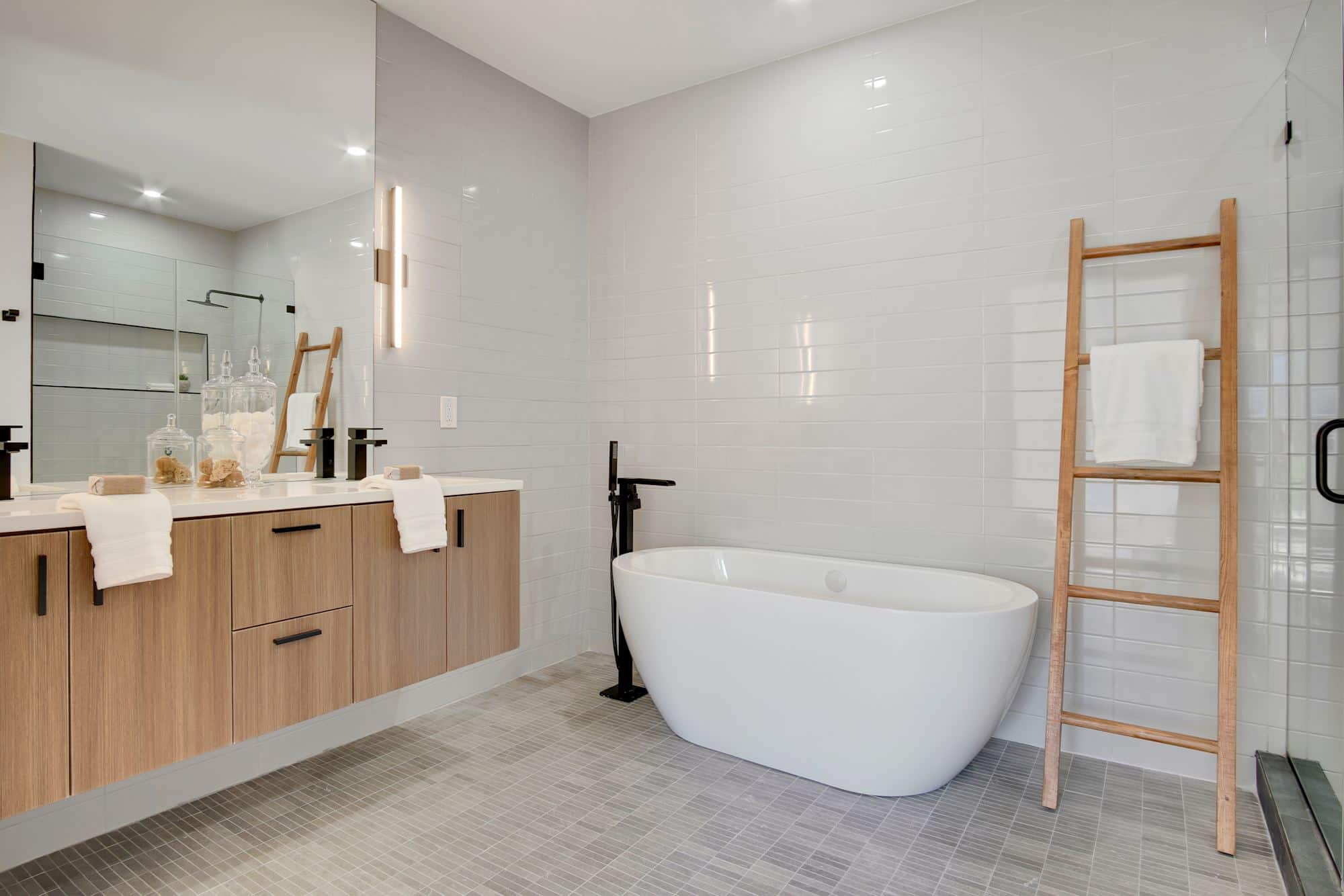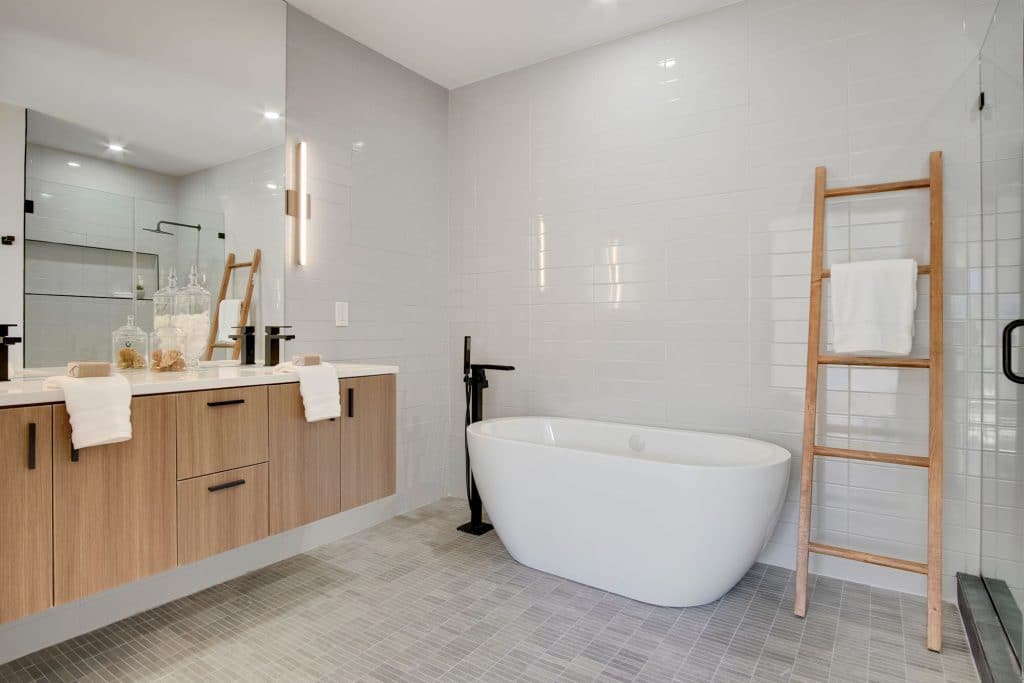 For simple refreshes, a beautiful shower curtain or the introduction of greenery will do wonders. Add plants that thrive in humidity, like bamboo or orchids. Or, hang a sprig of eucalyptus over your shower head that releases a soothing scent. If you have enough space, adding a simple, stylish stool where you can calmly undress and enjoy your new relaxing bathroom will complete the look.
Bolder, more personal style
After being stuck inside, we've seen how important it is to absolutely love your home and have it feel like it's uniquely yours. This is always my attitude at the start of a project, but I suspect more and more people will stop designing for what they think guests will like, or what's trendy, and will go all in for what they want. 2021 is bound to see a lot more personal flair and personality when it comes to paint colors, throw pillows, and backsplashes. If one good thing has come out of the past year, it's the growing realization that our homes should be for our family first and foremost!
Designing for video
Move over statement walls, you've been replaced by statement backdrops. We all realized the importance of having visually pleasing backgrounds during Zoom meetings after having to stare at others' boring blank walls. We'll see people concentrate their favorite accents into smaller spaces visible from their favorite computer perch.
The good news is that video conferencing has given us license to spend time and money on accessorizing. It's a great excuse to invest in artwork we love, bright pops of color, good lighting, and greenery. All these things make our homes more enjoyable to spend time in.
Entertainment spaces
With movie theaters shut down, live music cancelled, and an increase in time spent watching TV, how we enjoy entertainment has become more important. Entertainment spaces are going to be one of the most requested designs in 2021, with bigger televisions, better sound systems, and more comfortable seating.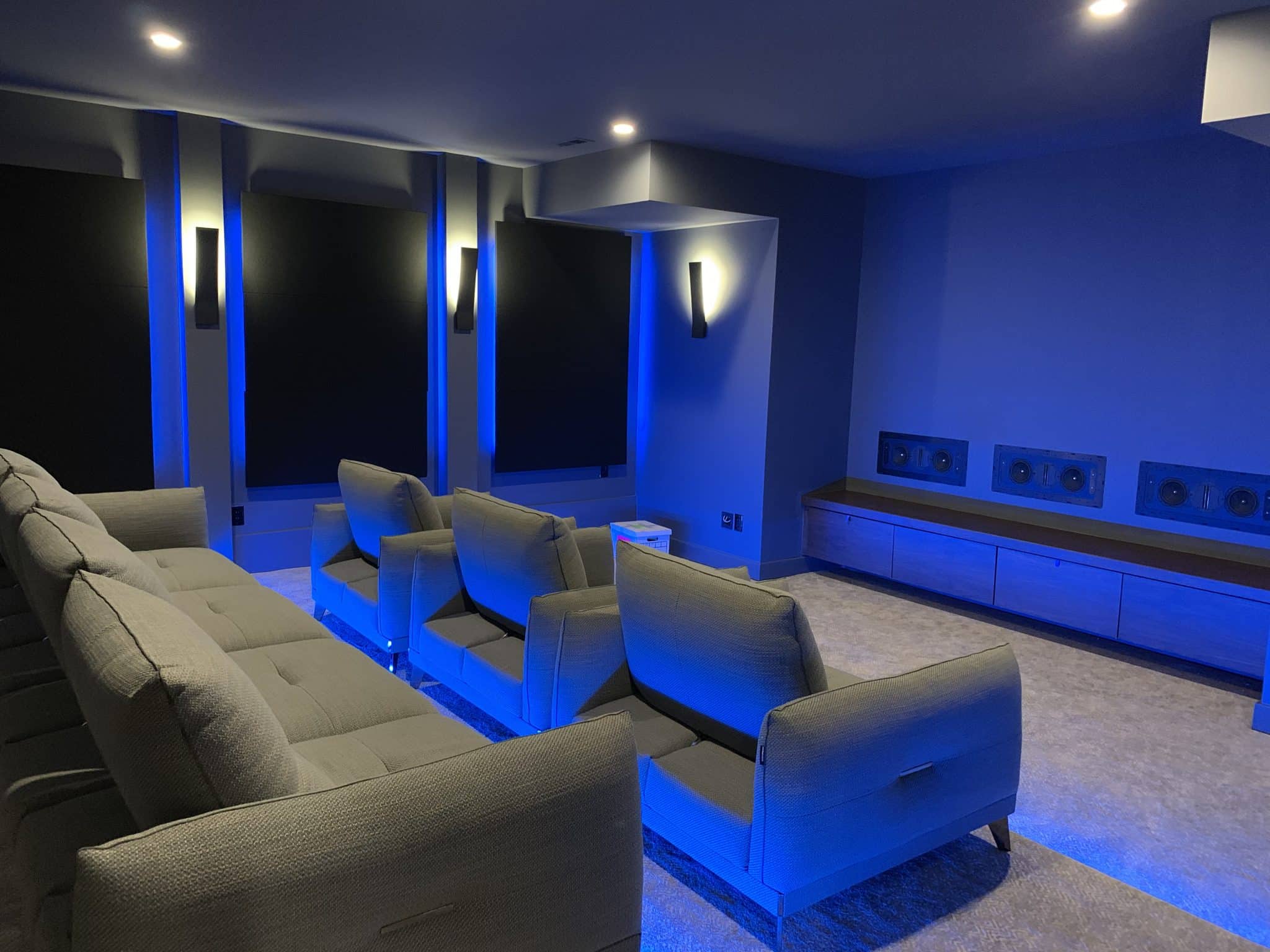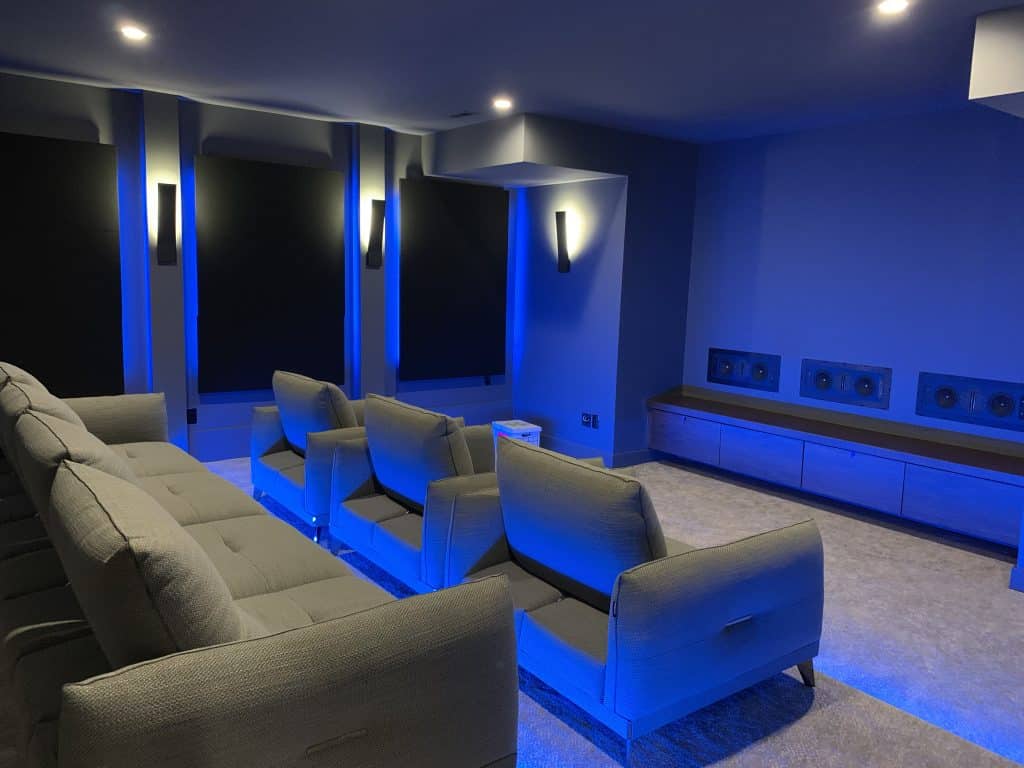 My clients in McLean were ahead of the curve on this one. We created a home theater room for them complete with color-changing lighting on the walls and lights running across the platforms. Just waiting on the screen!
In-home bars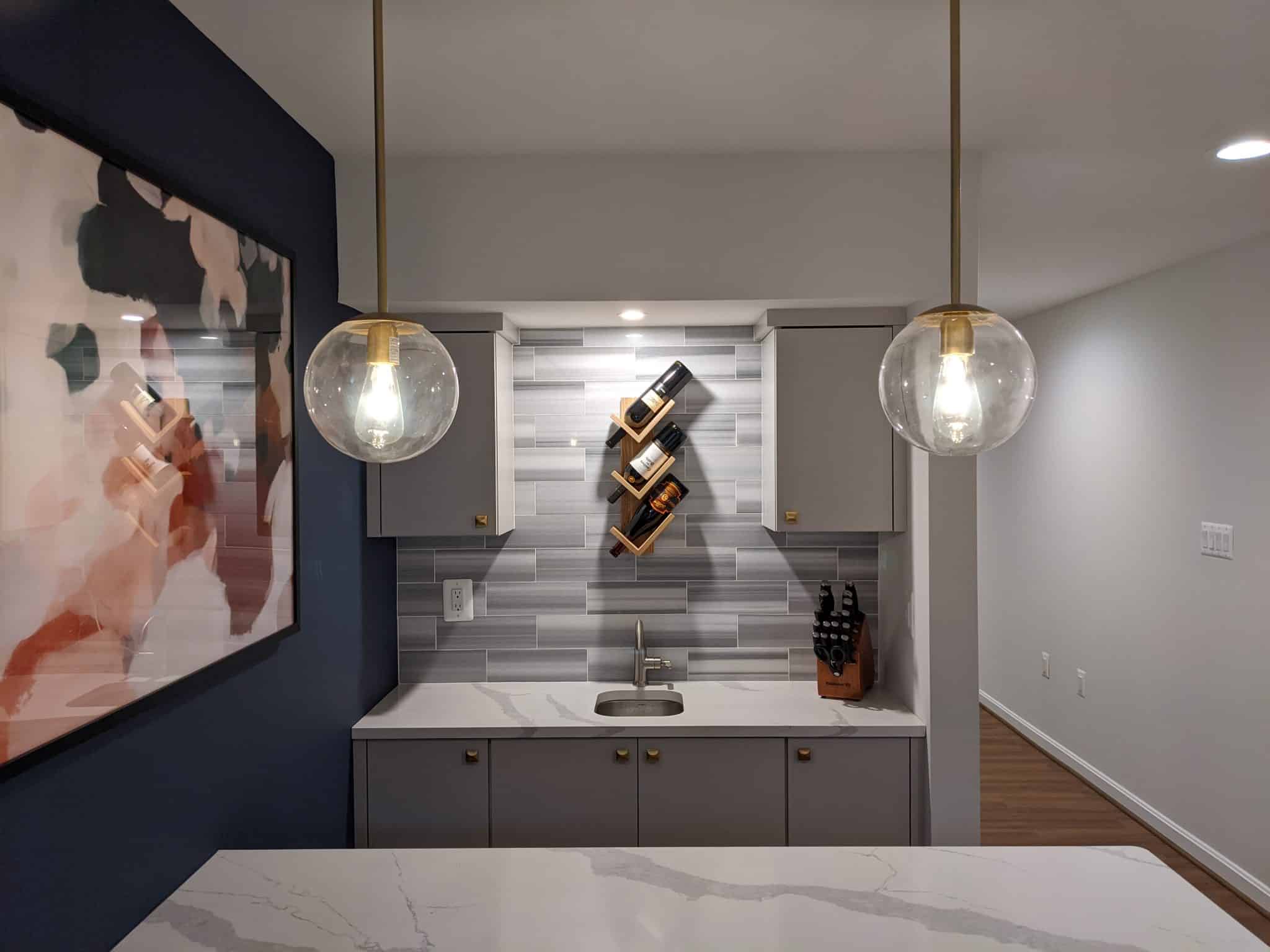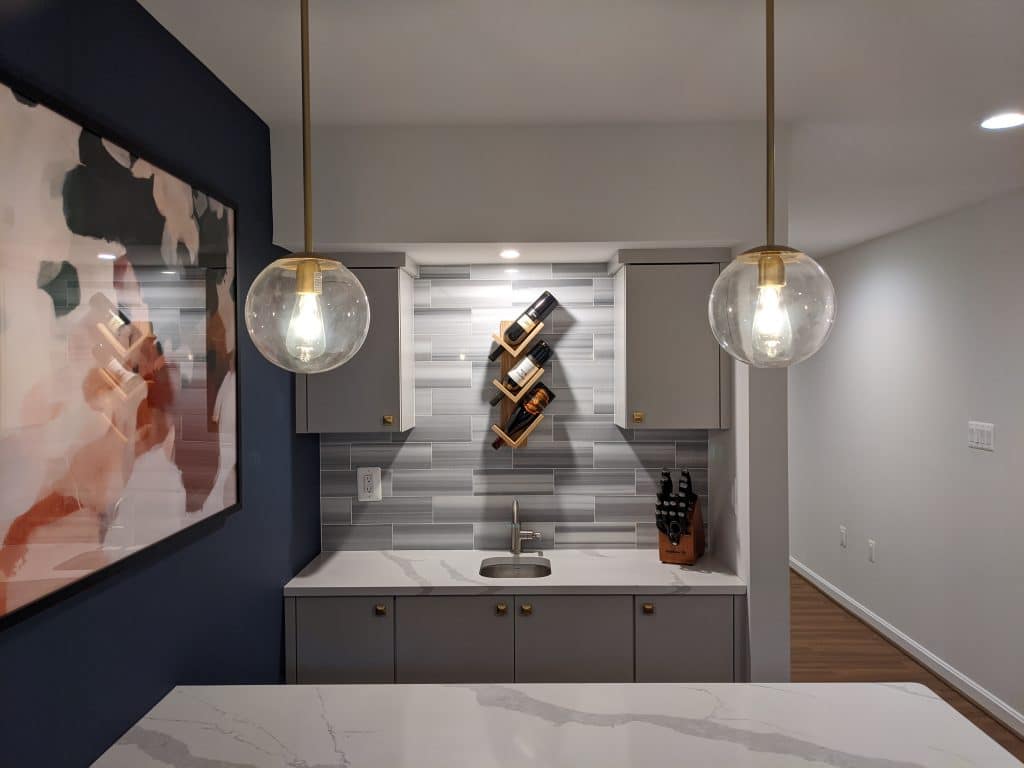 I can't think of anyone who doesn't miss going out for drinks with friends. In lieu of that faraway bliss, a lot of people are turning to home bars; cocktail hour can be a great way to bring some levity into your day and disconnect from work.
Designing an in-home bar is not the time to opt for casual. Instead, bring the fun of a stylish restaurant into your home so that you can be transported.
We designed a beautiful basement bar for clients in Fairfax just in time for the pandemic. Wine fridges and beer coolers in the kitchen are another great way to add value to your home and your weekends.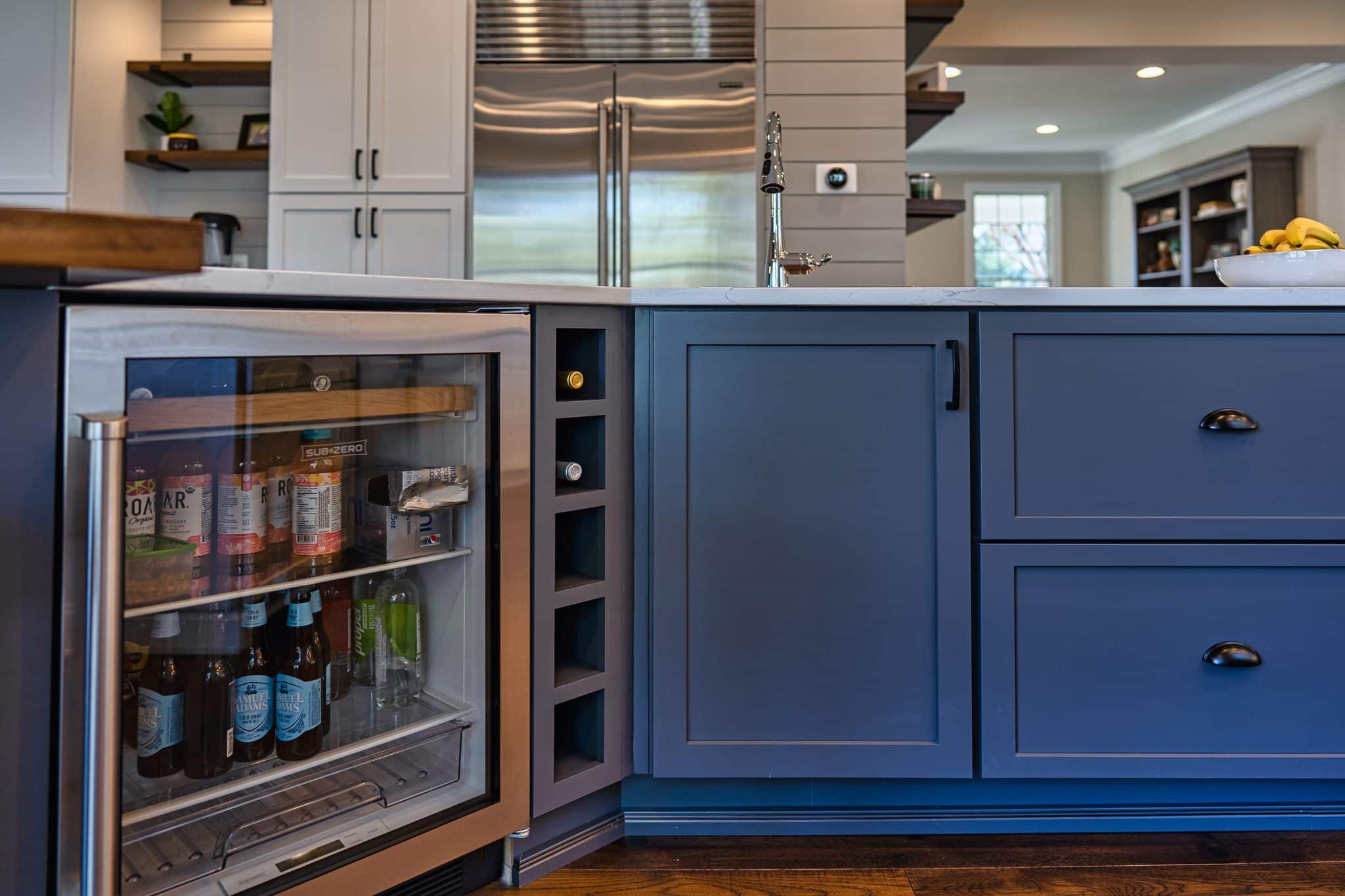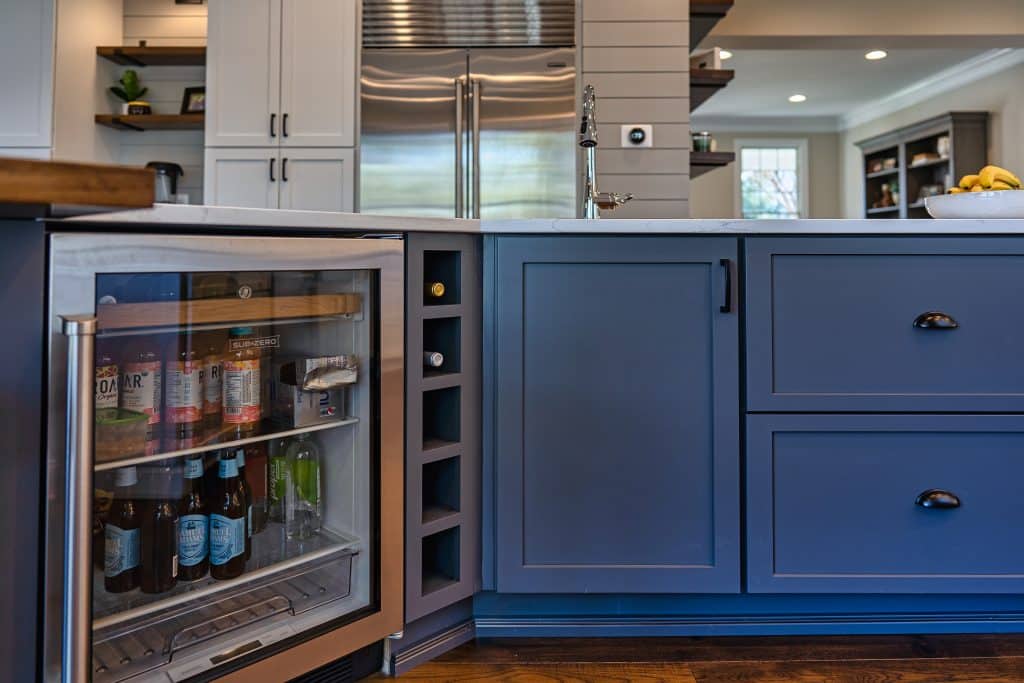 And, of course, a beautiful bar cart can get the job done well in a smaller home. In fact, according to Google Trends, searches for "drinks trolley" and "bar cart" have increased in popularity by 117 percent this year.
Increased storage
Less frequent grocery runs mean bigger hauls, which in turn demand more storage in your kitchen. Plus, cooking most meals a day means you're likely using more appliances than ever before! If you're renovating your kitchen in 2021, make sure to focus particularly on the pantry and the freezer. Not only will these assets lend your house more resale value, but will also help you keep extra stock of paper towels and frozen food.
Outside of the kitchen, many will turn to storage furniture and accent chairs to stash clutter and drape clothing. Also consider creative solutions for hiding extra home office or school supplies when not in use, such as storage ottomans, so you can demarcate when it's time to relax.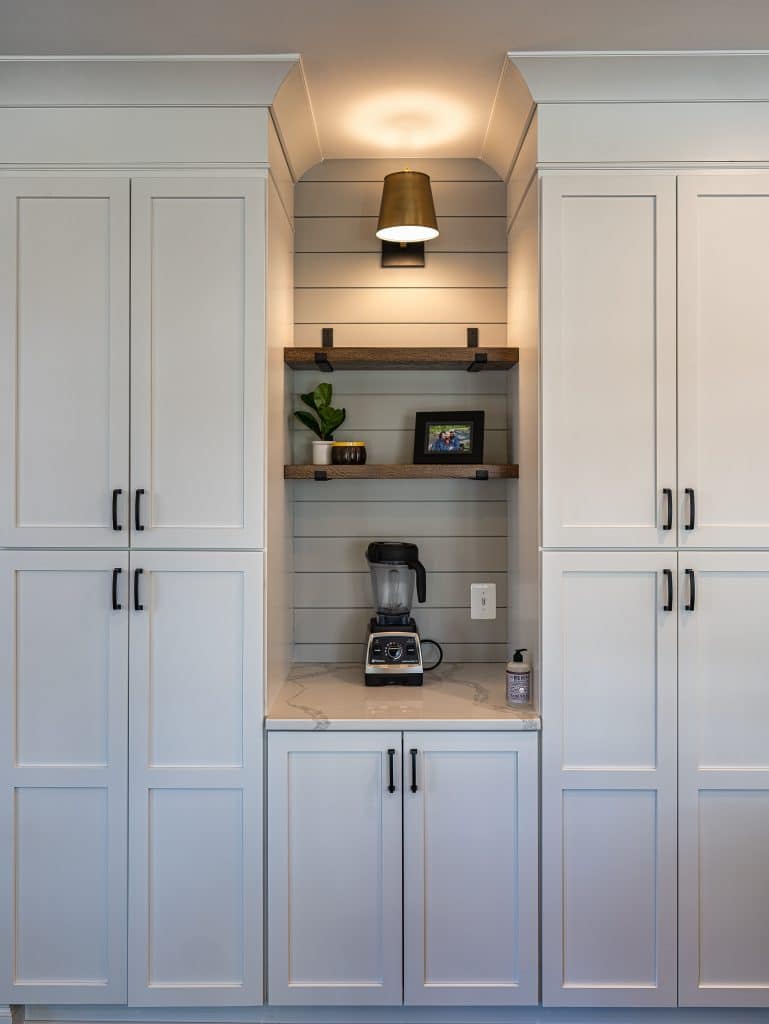 Outdoor oases
It's now abundantly clear how life-changing it is to have a beautiful outdoor space to enjoy and entertain in. More of my clients, neighbors, and family in the area have started to invest time and energy into creating terraces, balconies and backyards that are just as lovely as the inside of their homes. Additions such as shade and rain covers, outdoor kitchens, and heating will add a lot of value if you plan on selling your home in the next few years. People are turning to pergolas as an inexpensive way to add greenery and flair. Also, an outdoor dining table should definitely be in your plans as the practice of eating outdoors becomes more normalized.
Additionally, I suspect even more people will look to build completely separate backyard cottages and sheds where they can find privacy or even house guests.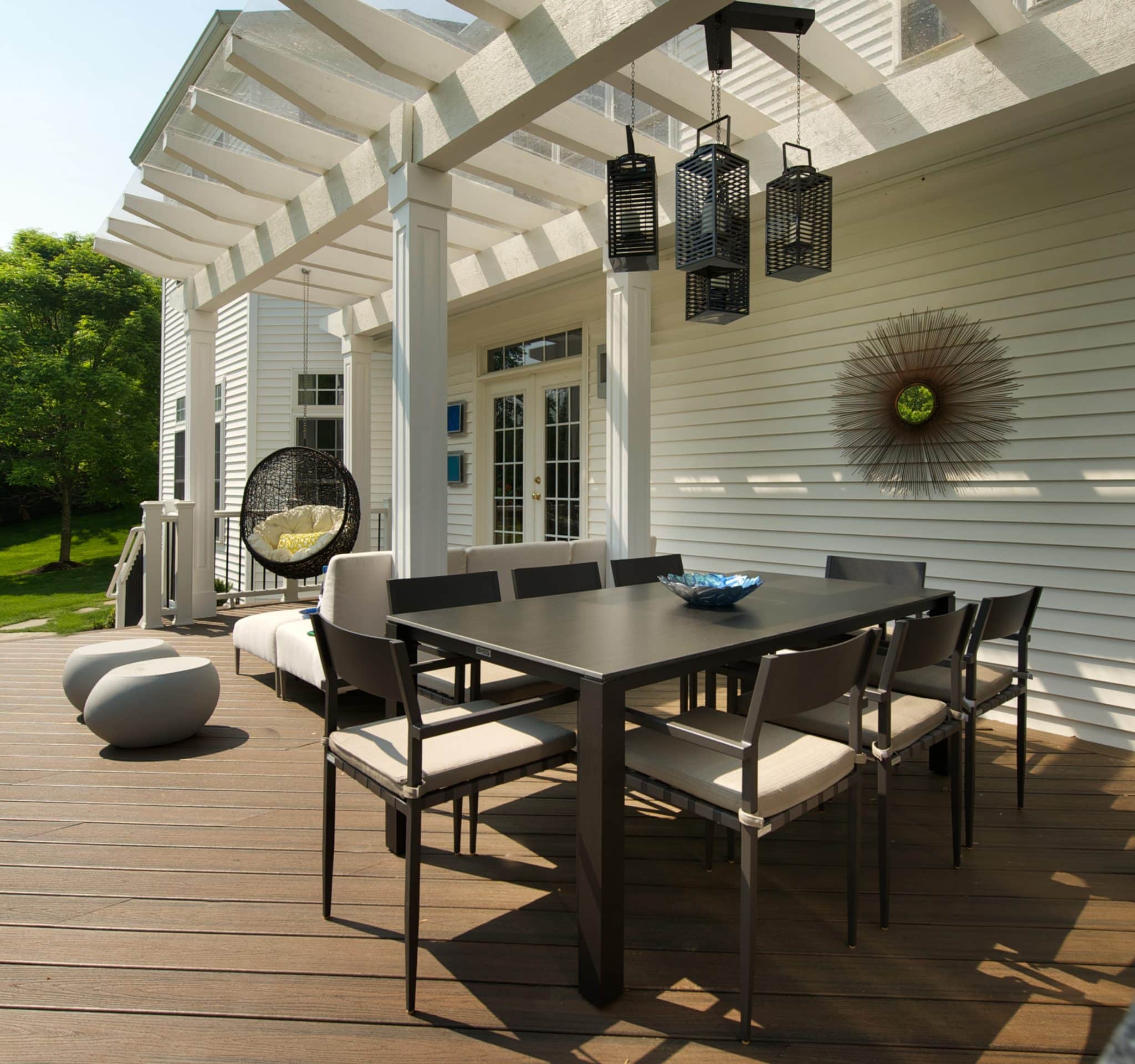 Creating Space for Joy in 2021
This past year has freed us from the burdens of what our houses "should" look like, and given us the opportunity to design for what truly makes us happy.
Now is the time to ask yourself if you really need a formal living room, or if you could transform that space into a more inviting and functional space. Maybe a game room? A workout space?
Consider these design insights as you sit down and plan for the year ahead. You won't regret making your home more comfortable and investing in additions that will increase resale value in the future.
As our lives are more centered around our homes, let's make them functional, inviting, and full of joy!