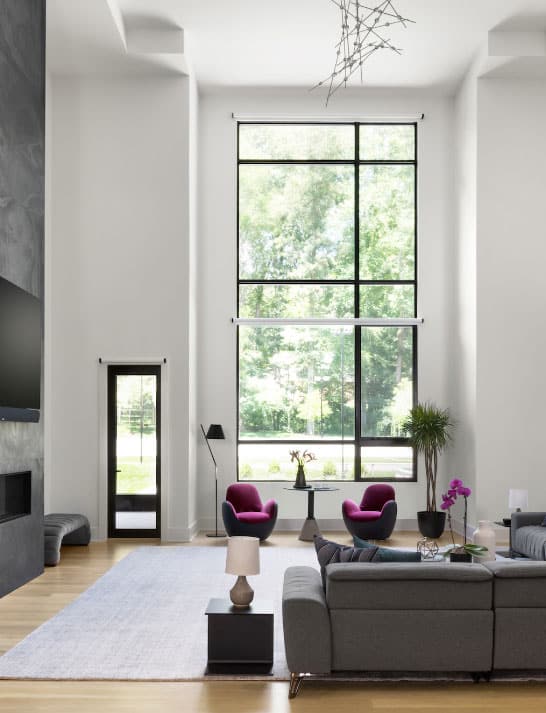 Welcome to
Olamar Interiors
The well-curated home is one that is absolutely and completely personal to those who inhabit it and call it home. Of course, it has to have balance and color and style and well-appointed touches of charm and personality. But it very much has to be the personality of all of those who live there. Whether you are a busy family of four, and you often feel like a taxi driver going from soccer to dance to music lessons; or if you are an empty-nesting couple, finally seeing all of the beautiful places of the world, your well-designed home has to feel like heaven when you finally arrive, exhausted at the end of the day from living your well-lived, busy lives.
I love home! And I want my clients to love their homes. That is what drives me. With each and every project my ultimate goal is to create a home for my clients that creates for them a feeling of joy, warmth, comfort and pride. I want them, their children, and their pets to have a space that is safe, surrounded by their memories and their favorite things, a place full of joy, love and comfort. All that home should be!
Meet Paola
Owner & Principal Designer
When I gutted and designed my first home, I found a passion (or an obsession!). I realized what I was supposed to be doing and did everything I could to create what is now Olamar Interiors. That was in 2006, and ever since then, my team and I have been dedicated to making the design process easier, more transparent, and more enjoyable for our clients.
I come from a long line of architects, including my mom, who taught me the importance of keeping a schedule, advocating for clients, and working around builders. We understand that making decisions that impact your future can be overwhelming, which is why we're here to help.
To get the conversation started
please complete our intake form and a member of our team will follow up within 48 hours.