New construction projects are some of my favorites! There's so much hope and excitement when everything's new, and it's such a joy to watch homeowners see the home of their dreams come together.
I've been lucky enough to have been involved from Day 1 in my most recent projects, which means I've helped clients select the hard finishes.
As the daughter of an architect, I love selecting hard finishes because it's where architecture and interior design come together. It's about creating an aesthetic within the built form that accentuates and is harmonious with the structure.
If you've been curious about what exactly goes into selecting hard finishes, or want some tips on how to make these very permanent decisions for your own new construction, read on!
What are hard finishes?
If you're not an interior designer yourself, you may not know exactly what we mean by the term "hard finishes." Basically, hard finishes are anything fixed in place. They're the surfaces and materials of your home, for example the flooring, wall paneling, and paint, but also fireplaces, cabinetry, countertops, and even drawer handles. These are the "permanent" aspects of the interior design, as opposed to "non-permanent" things like furniture or soft goods. Hard finishes also include external materials such as bricks, roofing, and driveway finishes.
Because of their permanence, selecting hard finishes is one of the most important parts of designing your home.
I like to think of hard finishes as the canvas of a space. When the architectural structure itself is the easel upon which everything else rests, the hard finishes are the canvas upon which you can design the rest of the space.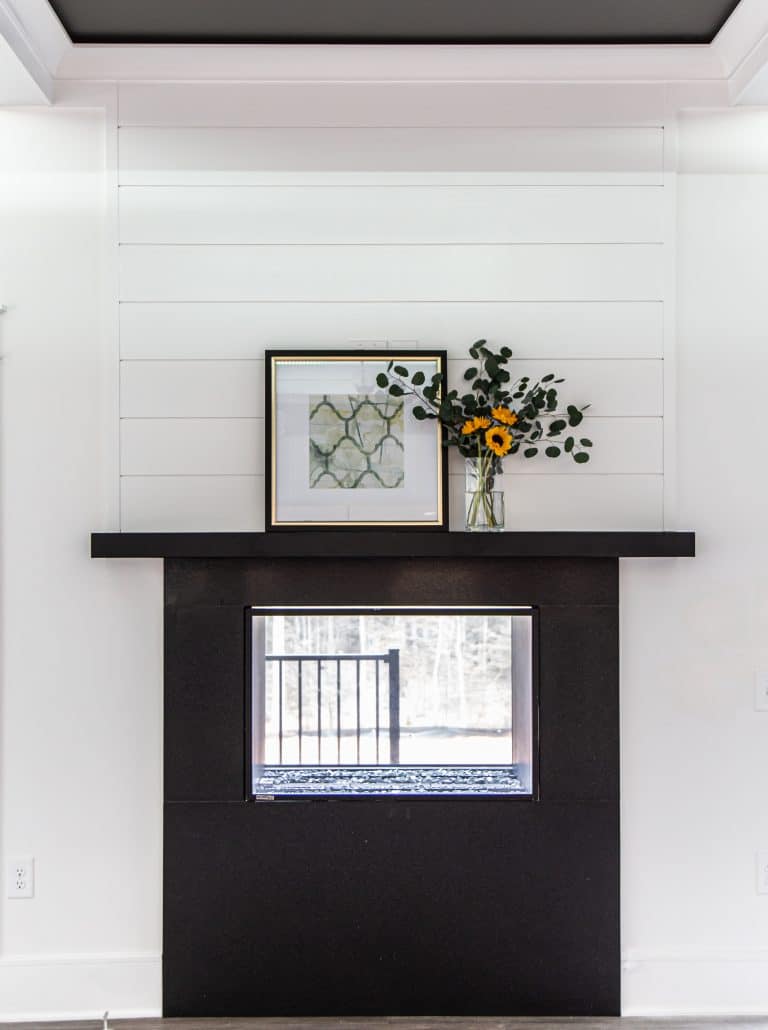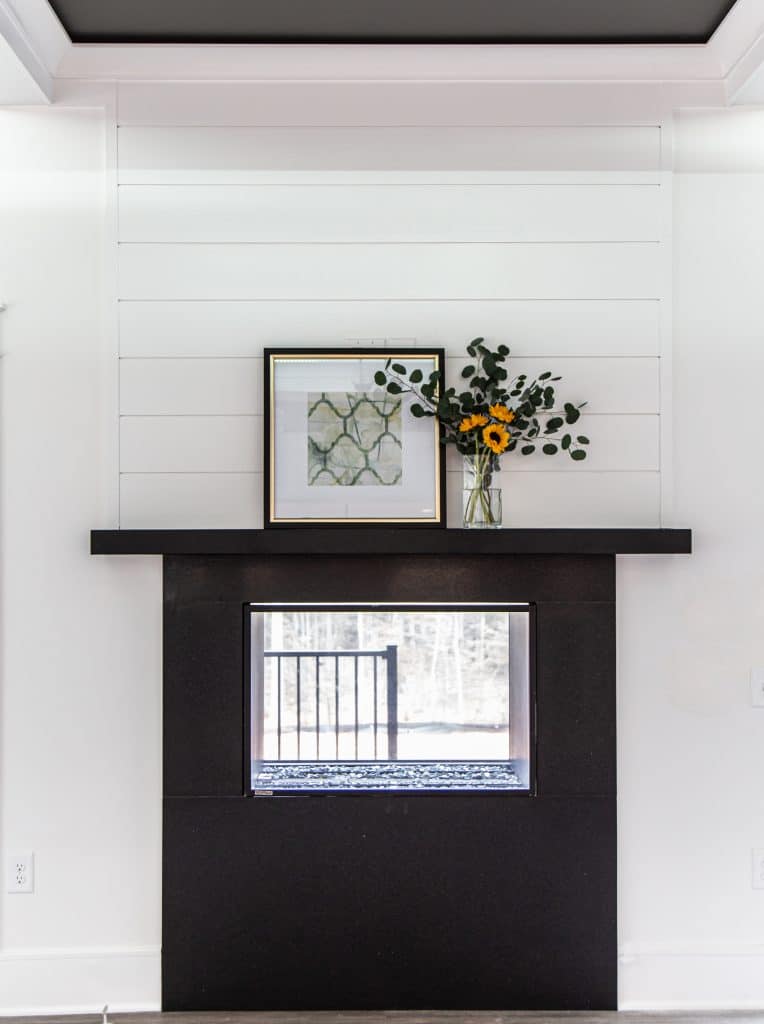 Why hard finishes are so important
Selecting just the right backsplash can enliven an entire kitchen, while the right shower tile can turn your bathroom into a sanctuary.
Hard finishes build the character of a space, and can elevate anyone's beautiful architectural building into a beautiful home that's uniquely yours.
This part of the design process is one of my favorites because they set the tone for the rest of the project. As the foundation, the hard finishes determine the texture, colors, and materials we'll be playing with.
So much can be expressed through the perfect cabinet color or fireplace finish. Materials can express geographic regions, aesthetic philosophies, even cultural heritage.
The process of selecting hard finishes
With a seemingly endless number of choices, it can be overwhelming to make a decision when it comes to your home's hard finishes. Here are three main things I keep in mind when selecting them with my clients:
Keeping to a budget
This is the most important. I talk to my clients about budget first and foremost and make sure that the materials I bring forth are feasible in terms of initial purchase and installation. I also weigh the long-term durability of every material and take any necessary maintenance into account.
Functionality & Comfort
In my view, more important than selecting a finish that looks amazing is selecting one that works for my clients' families. Selecting the correct material for a given practical purpose (that fits the budget) is number one.
Different materials react to their environments in different ways, so for me it's essential to select the correct material for what the surface will be used for. Also different spaces are used in different ways, and by different people. It's imperative to think about accessibility and to think how needs for a space may change over time.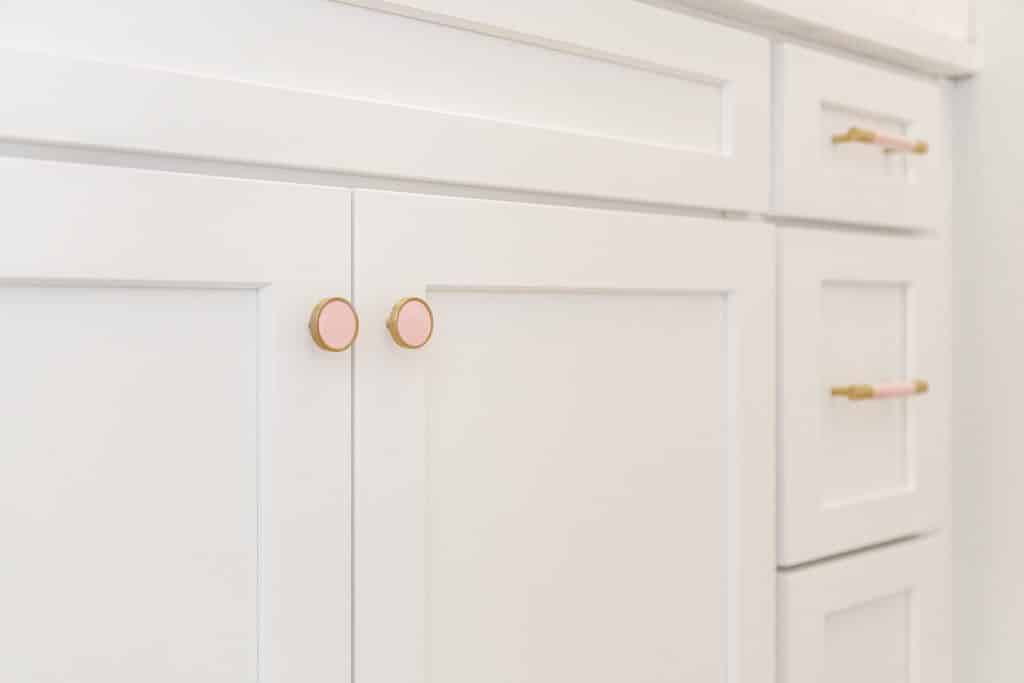 You also need to think about how the hard finishes will work as the people using them age – those finishes are there to stay! So timelessness is something I always strive for. In this bathroom, the hardware is both cute enough for little girls today and sophisticated enough for them to age into.
And longevity doesn't only apply to a clients' needs as they grow, but you need to consider sustainability. Will the finish take wear and tear? Will it stand up to a busy family with young kids and pets? Does it scratch easily or react to changing temperatures?
Style & Simplicity
Next comes selecting the perfect color, sizing, and texture of each surface to work within the aesthetic direction of a space.
I actually usually start with selecting a palette of materials in colors that fit with the direction discussed with my clients, and then weed out materials based on their function and comfort.
The fun part is creating new combinations and creating renderings to see how they will look together in the space.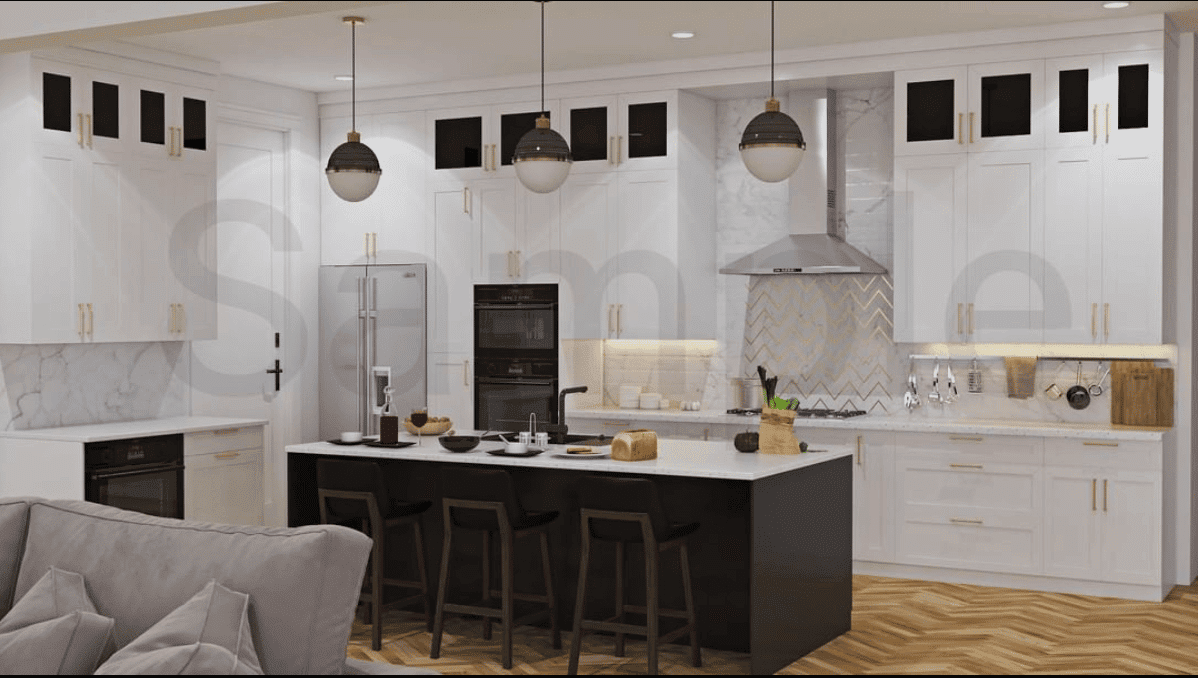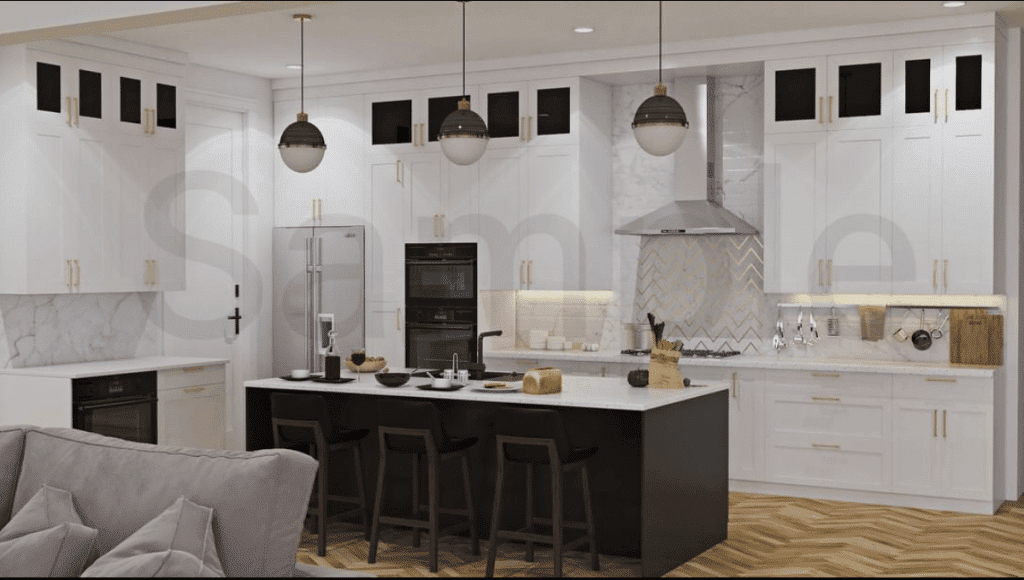 Here's where another one of my design principles is key: simplicity. Homes, after all, are meant to be lived in. So if the hard finishes are too ornate or impede free and carefree living, they're not right.
Hard Finish Selection Services
Are you embarking on the adventure that is building your dream home from the ground up? It can be a daunting task, no matter how exciting!
Hiring an experienced interior designer not only simplifies the experience but also gives you access to the suppliers and artisans with whom they've built professional relationships. At Olamar, we regularly attend trade shows and keep up to date with the latest trends, work with talented local artists, but most importantly, we make sure to listen to your vision for your home and what you want.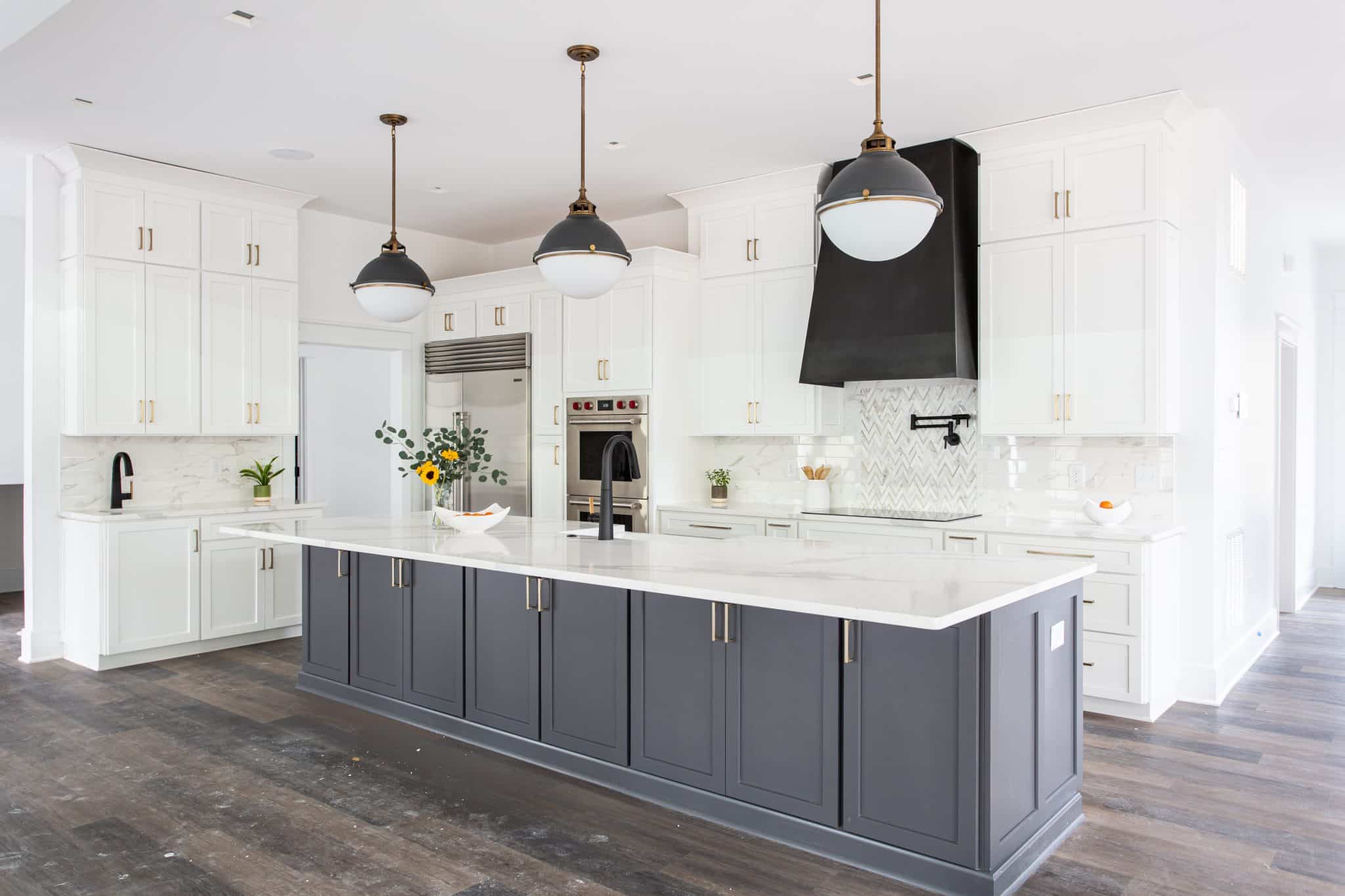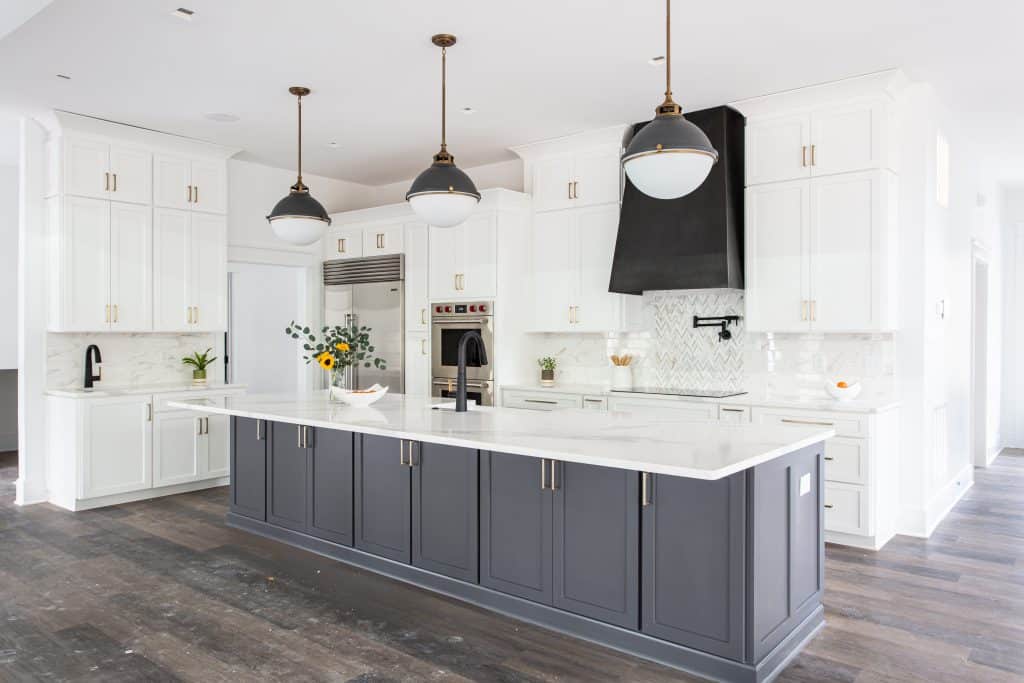 We also work closely with architects, general contractors and builders to facilitate conceptual design, oversee on-site installations, and make sure we're all working towards your dream home from Day 1.
Get in touch to discuss how we can work together to select the perfect hard finishes for your home.